4 Useful Web Development Tools and Apps
As the web matures, there is an ever greater need and requirement for web designers and developers to grasp and learn any new technological advancements. With the new CSS3 properties, HTML5s advancement, WordPress rapidly approaching version 3.0 and with the recent release of the iPad, the demand on the developer has never been greater.
For today's […]
As the web matures, there is an ever greater need and requirement for web designers and developers to grasp and learn any new technological advancements. With the new CSS3 properties, HTML5s advancement, WordPress rapidly approaching version 3.0 and with the recent release of the iPad, the demand on the developer has never been greater.

For today's news round-up we have a small, but useful collection of newly released developer tools and apps that can assist you during this learning curve.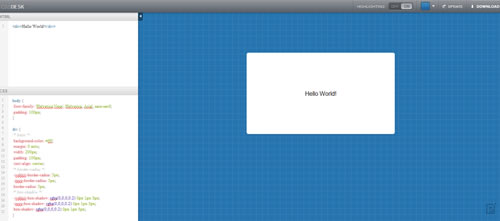 CSS desk is a new and useful tool that allows you to test and experiment with CSS and HTML.
CSSDesk – Dynamic CSS Sandbox
The HTML5 test grades your current browser and depending on how well it performs will awards it a score out of 160. The score is calculated by testing for the many new features of HTML5. Each feature is worth one or more points. In some cases the tests go beyond the specification.
The HTML5 test – How well does your browser support HTML5?
iPad Peek is a nifty tool that lets you see how any website will be rendered on the iPad. Click on the top border to switch from landscape to portrait mode.
iPad Peek
Elastic is a visual theme editor and theme engine for WordPress that takes a new approach to WordPress theme development. Have a look at the video below.
Elastic WordPress Theme Editor
By Paul Andrew (Speckyboy and [email protected]).