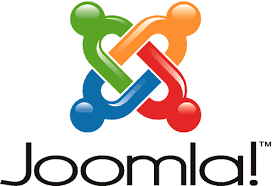 If you've been hearing a lot about Joomla lately, there's a good reason. This free utility is a content management system for all kinds of website designs. Users can easily add, remove, edit and syndicate web content. You don't need to know HTML or any savvy skills to add article to your website with Joomla. 
Frequently updated content is a key element to online success. Fresh web content means higher rankings on the major search engines. Website owners and bloggers add content simply so their visitors always have the latest updates.
To enter articles or blog entries in Joomla, you login to the administrator control panel with a specific user name and password. You choose the link to add an article and a composition screen appears. A line at the top is designated for your title. A large space is available for entering the body of your blog or article. It is wise to copy and paste the article from a word processing program so you don't lose your writing.
An option called Read More enables you to show the first one or two paragraphs of introductory text. Use your first paragraphs to provide an overview of the articles so visitors want to read more. A visible red line shows where your read more cuts into the text.
Additional options exist to designate the name or alias of the author. Multiple users can publish articles under their names rather than using the title, Administrator. This adds a personalized, professional touch to your website or blog. Metatags and description options help to boost the search engine ranking for your article.
When you save the article in Joomla, it is automatically published to your website. Within seconds, a professional-looking article or blog entry appears for everyone to see. Update your visitors about the latest industry news. Offer updates about products or services. Provide useful information to enhance the overall value of your website or blog.
If you decide to change your article or blog entry, simply click the article manager link on the administrator control panel. You can also click the link for content in the navigation menu then choose the article manager.
SAVE 25% on our Joomla Hosting account using promo code SAVE25
Joomla is an efficient way to update web content from anywhere in the world. In today's modern business environment, key players are located all over the country or globe. With Joomla, updates are effortless so your web business is always on the cutting edge of success.
More info checkout Joomla Hosting
About the author David Tanguay
David is the owner of Interactive Online, a web hosting service provider. He specializes in hosting and designing websites built using open source software and contributes to the Joomla, Drupal and WordPress projects.