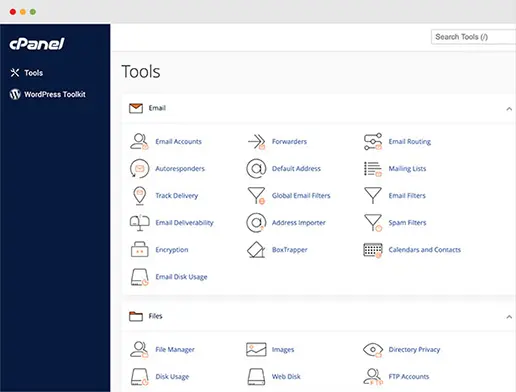 Web Hosting Simplified…
With cPanel, you can manage all features of your hosting account with the

user-friendly interface

, even if you have no prior experience hosting a website.
Email Service for @yourdomain
All web hosting plans include email service for your business. Connect your devices securely using popular software platforms such as Microsoft Office and Apple Mail, or use the Webmail interface from any web browser.
Web Hosting Experts
We've been providing web hosting services since the birth of the internet.
Free Site Migration
We will migrate your site files, data & email, all with no downtime.
Our customer testimonials speak for themselves! We are proud to have received numerous positive reviews from satisfied customers. Our testimonials highlight our ability to deliver high availability hosting services, while providing outstanding customer service and support.
The Decorologist
    
Interactive Online has provided an invaluable service. We currently have 3 sites with them. They actively manage our largest site. Great company. Fast response time. Highly recommend!
Gerard Holzmann
    
Nothing But Praise! I've had my website with Interactive Online for about ten years now. I rarely need help, but when I do there's always a quick response and resolution – very reliable service. Delighted!
Raley Tropical Fish
    
Interactive Online is my Easy Button! Professional, quick response time, and great customer service make Interactive Online top notch!
-Yvonne Raley
Mike Fuesting
    
Great personal service from real humans! I have been with Interactive Online for over 20 years and I have been thoroughly happy with their service. Whenever I have a problem I get quick response/solutions from a real person. I would highly recommend this company to anyone that needs web-hosting services.
Hailey's Voice of Hope Foundation
    
I cannot say enough good things. Outstanding service and attention to detail. Interactive Online is quick to respond and truly cares!
-Lisa Acierno
Shawn Thompson
    
Interactive Online is an incredible company to work with. With reliable staff and a quick support team available when questions arise, I couldn't imagine trusting my business with anyone else.
Questions? We Have Answers!
How do I get started?
Once you sign-up, we'll activate your account on our server, register your domain name and email you instructions. You'll then be able to upload your website files or build your site using software such as WordPress.
Can I host non-standard domains?
Yes we can host any domain extension. We not only can host .com, .net and .org domains, but any domain extension including .me, .us, .tv, .info, .biz, .mobi, .name, .kids, .cc, .ca, .la, .cn, .jp, .es, .asia, co.uk, org.uk, com.au and more.
What is WordPress?
WordPress is a Content Management System (CMS) for your website or blog. In basic terms, it makes it easy to setup and manage a full featured website. 2 out of every 5 websites are built using WordPress.
How do move my website to your server?
We'll migrate your existing website free of charge. We'll make sure your site is functioning properly before we point your domain over to us. Or if you'd like to move it yourself, you can use sFTP or the CPanel control panel to handle the migration.
How soon will my website be online?
We'll activate your account immediately after you sign-up. If you're registering a new domain, it'll be online within a few hours. If you have an existing domain, it'll point to our server within 24 hours of pointing it to our nameservers.
What tools can I use to build my website?
We offer hundreds of open source software options that can be installed to your account with just 1-click. Installatron allows site owners to install, backup, clone and automatically upgrade software such as WordPress, Joomla, Drupal, Magento & more.
cPanel includes advanced management tools to allow users to easily manage their web hosting service. With the use of powerful security features to protect against cyber threats, and the use of carrier-grade data centers you're ensure maximum uptime and performance.
✔️ CloudLinux Platform
✔️ cPanel Control Panel
✔️ Raid 1 Storage
✔️ SSD Hard Drives
✔️ Unlimited Sub Domains
✔️ Unlimited Parked Domains
✔️ Web-based File Manager
✔️ Advanced DNS Manager
✔️ Access, Error & Traffic Logs
✔️ FTP & SSH Access
✔️ Cron Access – schedule tasks
✔️ Secure POP/IMAP/SMTP
✔️ Secure Webmail Access
✔️ Spam & Virus Protection
✔️ Unlimited Users
✔️ Unlimited Forwarders
✔️ Unlimited Autoresponders
✔️ Unlimited Mailing Lists
✔️ DNS Record Editor
✔️ Google Apps support
✔️ MySQL Database Services
✔️ PhpMyAdmin
✔️ PHP Selector
✔️ 1-click install software
✔️ 100+ Free Software
✔️ Automatic Software Updates
✔️ Carrier Grade Data Centers
✔️ Firewall Protection
✔️ Free SSL Certificate
✔️ Vulnerability Detection
✔️ Virus Scanning
✔️ Real-time Infection Detection
✔️ Weekly Remote Backups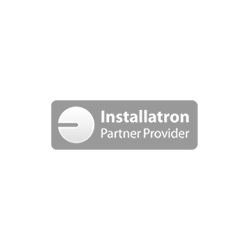 Basic
10 GB Storage
100 GB Traffic
1 GB Memory

2 Domains Hosted

2 MySQL Databases

5% CPU Average

10 MySQL Connections

10 Processes

$168/year or $17/month
Professional
25 GB Storage
250 GB Traffic
2 GB Memory

10 Domains Hosted

10 MySQL Databases

10% CPU Average

15 MySQL Connections

15 Processes

$288/year or $27/month
Business
50 GB Storage
500 GB Traffic
3 GB Memory

25 Domains Hosted

25 MySQL Databases

15% CPU Average

25 MySQL Connections

25 Processes

$480/year or $45/month
Premium
100 GB Storage
1 TB Traffic
4 GB Memory

50 Domains Hosted

50 MySQL Databases

20% CPU Average

50 MySQL Connections

50 Processes

$708/year or $65/month