Managed Hosting
Managed WordPress Hosting for your Business
Designed to offer a reliable and convenient solution for maintaining your WordPress website, our comprehensive Managed Hosting service takes care of various ongoing tasks including software updates, adding new content, and addressing any necessary website repairs.
In addition to website maintenance, our hosting services provide daily remote backups to ensure your data is protected and readily available when needed. To make the move to our platform as smooth as possible, we offer complimentary website migration assistance.
By choosing our WordPress Managed Hosting services, you can benefit from a dependable & full service solution, allowing you to focus on what's most important – Growing Your  Business!
Webmaster Support
Receive ongoing website design support from your very own webmaster for tasks such as adding content, repairs, training and more.
Automatic Software Updates
WordPress Experts
We've been building & managing professional websites since the birth of WordPress.
Free Site Migration
We will migrate your site files, data & mail, all with no downtime.
Questions? We Have Answers!
How soon can you migrate & start managing my WordPress website?
We can start today! Sign up and send us your WordPress login details. We'll then get your site moved to our server and start on optimizing it… normally within 24 hours & all with no downtime.
I have a paid WordPress theme & plugins, will you update those for me?
Yes, we'll keep the WordPress core, theme and plugin files automatically updated for you. You will need to continue to renew any license agreements with the theme and/or plugin developers… unless we developed the site for you.
What if I exceed the webmaster support hours included with my hosting plan?
We can upgrade you to the next highest package which includes more hours. Or we can invoice you hourly, billed in 15 minute increments.
My site doesn't use WordPress, can you still help me manage it?
It depends, we'd need to see exactly what type of software the site is using to see if we can manage it. In most circumstances it would be best to rebuild your site using WordPress which we can help with as well.
Will I have access to make changes to the website myself?
Yes, you'll have full access to the WordPress admin area to make changes yourself. We can help with any changes you don't know how to make and/or provide instructions on how to make them yourself.
Do you offer a money back guarantee if I'm not happy with the service?
Yes we offer a money back guarantee which means if you are not completely satisfied, we'll refund you for the unused portion of your hosting account.
With over 25 years of experience, we are experts in delivering a full-featured, custom design that includes everything from contact forms and photo galleries to ecommerce, newsletters and more. Our mobile-responsive designs prioritize user experience while being optimized for search engines and ensuring fast load times. Plus, you can have peace of mind knowing that your website is secure and backed by our premium support.
Our customer testimonials speak for themselves! We are proud to have received numerous positive reviews from satisfied clients. Our testimonials highlight our ability to build and manage high-quality, custom designed websites that meet our clients' needs, while providing outstanding customer service and support.
Four Leaf CrossFit
    
Interactive Online recently revamped our website and not only met our deadline early, but went above and beyond and far exceeded our expectations. As a small business owner I don't have a lot of time to spend working on our website and through the website transition process Interactive Online was very flexible, reliable, and always timely in getting back to me. I would highly recommend them to any business owner. You won't be disappointed and they are worth every penny!
-Amber
Industrial Compressor Services
    
Interactive Online completely rebuilt our website and absolutely nailed it! We own & operate a successful business in Tampa Florida and we have had numerous inquiries from new customers since they have been handling our website. They are extremely responsive when needed & wonderful to work with. I would highly recommend Interactive Online to anyone! We certainly hope to be a very long term customer. After working with them, I can't imagine anyone else doing a better job. Thank you to your team!
-John & Denise
Hailey's Voice of Hope Foundation
    
I cannot say enough good things. Outstanding service and attention to detail. Interactive Online is quick to respond and truly cares!
-Lisa Acierno
The Decorologist
    
Interactive Online has provided an invaluable service. We currently have 3 sites with them. They actively manage our largest site. Great company. Fast response time. Highly recommend!
Raley Tropical Fish

Interactive Online is my Easy Button! Professional, quick response time, and great customer service make Interactive Online top notch!
-Yvonne Raley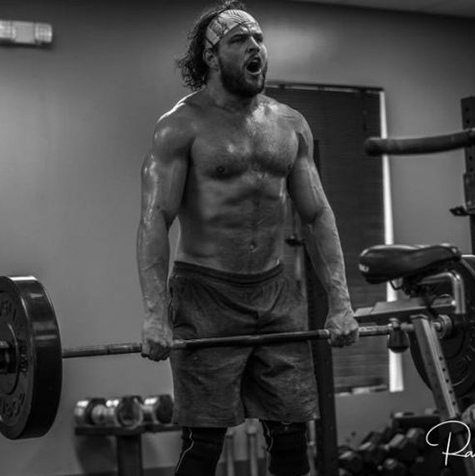 Southern Boom CrossFit
    
Amazing job on our new site! Incredibly helpful! Great company!
-Kelly Souheaver
✔️ CloudLinux Platform
✔️ CPanel Control Panel
✔️ Raid 1 Storage
✔️ SSD Hard Drives
✔️ Unlimited Sub Domains
✔️ Unlimited Parked Domains
✔️ Web-based File Manager
✔️ Advanced DNS Manager
✔️ Access, Error & Traffic Logs
✔️ FTP & SSH Access
✔️ Cron Access – schedule tasks
✔️ Secure POP/IMAP/SMTP
✔️ Secure Webmail Access
✔️ Spam & Virus Protection
✔️ Unlimited Users
✔️ Unlimited Forwarders
✔️ Unlimited Autoresponders
✔️ Unlimited Mailing Lists
✔️ DNS Record Editor
✔️ Google Apps support
✔️ MySQL Database Services
✔️ PhpMyAdmin
✔️ PHP Selector
✔️ 1-click install software
✔️ 100+ Free Software
✔️ Automatic Software Updates
✔️ Carrier Grade Data Centers
✔️ Firewall Protection
✔️ Free SSL Certificate
✔️ Vulnerability Detection
✔️ Virus Scanning
✔️ Real-time Infection Detection
✔️ Weekly Remote Backups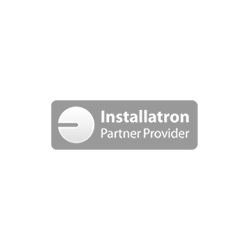 Professional
3 Hours Website Support yearly

25 GB Storage

250 GB Traffic

1 Domain Hosted

2 Core CPU

2 GB RAM

15 MySQL Connections

15 Processes

$900/year or $99/month
Business
6 Hours Website Support yearly

50 GB Storage

500 GB Traffic

1 Domain Hosted

3 Core CPU

3 GB RAM

25 MySQL Connections

25 Processes

$1,500/year or $149/month
Premium
12 Hours Website Support yearly

100 GB Storage

1 TB Traffic

1 Domain Hosted

4 Core CPU

4 GB RAM

35 MySQL Connections

35 Processes

$2,988/year or $299/month
Plus
24 Hours Website Support yearly

200 GB Storage

2 TB Traffic

1 Domain Hosted

6 Core CPU

6 GB RAM

50 MySQL Connections

50 Processes

$4,740/year or $449/month